What you need.
A competent partner for European policy and strategy, who supports you with multidisciplinary expertise, experience in political Europe and a strong network for implementing complex, pan-European projects.
What we offer.
Scientific expertise and strategic thinking with practical relevance. We offer research and consulting services along the entire European policy cycle. Our teams are multidisciplinary: from research studies, strategy, and programme development, to policy analysis, impact assessments and evaluations - together with you, we develop smart answers for a stronger Europe.  
Well-connected and on site for you. At the Prognos office in Brussels, we experience political Europe in real time. We work closely with the European Commission (including DG REGIO, DG ENER, DG MOVE) and regularly support international institutions (such as the OECD, EUREKA, COST), the European Investment Bank and European industry associations and networks (such as ECEG, Transport & Environment). Our Brussels experts are well connected and have in-depth knowledge of EU institutions and policies. We support European institutions in implementing complex, pan-European projects. For this we work together with colleagues from other Prognos offices and our extensive cooperation network including partners from research and consultancy.
A selection of our EU-Services
Foresight, Big Data & worldwide forecasts
European policies and projects require foresight and a global perspective. With our sophisticated foresight and big-data analytics tools as well as our unique models for global forecasts – for example in the fields of economics, energy, and transport – we deliver model-based foundations for European projects. We provide you with essential data and scenarios for making the right decisions.
Policy analyses & Europe-wide studies  
Innovation and growth, trends and future markets, education and the labour market, climate adaptation and sustainability, disparities and cohesion or (cross-)sectoral competencies in areas such as energy, mobility, circular economy, creative industries or health – our expertise covers a broad spectrum. This enables us to answer your questions comprehensively and with factual substantiation. We utilise a large methodological toolbox and are constantly developing new methodological tools, such as our Big Data Analytics competence. Using this basis, we are able to provide you with comprehensive support – with econometric analyses, Europe-wide online surveys and qualitative assessment tools (interviews, case studies, workshops etc.) as well as the Prognos models and the Prognos-Web-Intelligence-Tool. Prognos is a recognised research entity at Eurostat, and thus can access microdata from all EU countries.
Strategy & programme development for European projects  
We have expertise in the EU's key policy areas (energy, circular economy, innovation and digitisation, cohesion, mobility, education, public management/ e-government etc.), from which we draw to develop sound policy options and funding strategies. We support you in the successful design of structural reforms, innovation and growth programmes or sectoral programmes. With our comprehensive knowledge of European treaties, regulations, and initiatives such as the "European Semester", we always ensure that your project is properly embedded in the regulatory framework.
Impact assessments & regulatory fitness checks
In contribution to the European Better Regulation Agenda we conduct impact assessments and regulatory fitness checks for decision-makers. We examine the advantages and disadvantages of policy options and their likely economic, social, and environmental impacts.
Monitoring & evaluation of EU policies
As part of monitoring and ex-post evaluations, we assess the relevance, coherence, effectiveness, efficiency, impact and added value of programmes and policies in areas such as research and innovation, business and start-up promotion, employment and education promotion, energy and climate policy or regional development. We also develop targeted monitoring concepts for funding programmes and conduct ex-ante evaluations and assessments, for example of revolving financial instruments.  We have special expertise in the field of European Structural and Investment Funds (ESIF). Our experts are members of various European evaluation communities, including the European Evaluation Society (EES).
trendletter-Magazine: Why Europe?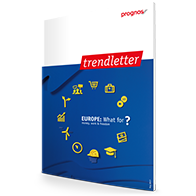 The trendletter is Prognos' magazine for decision-makers in politics, economy and society. In this edition we look for good answers to a central question: Why Europe?
Read the trendletter "EUROPE: What for?" (PDF)
Feel free to contact us.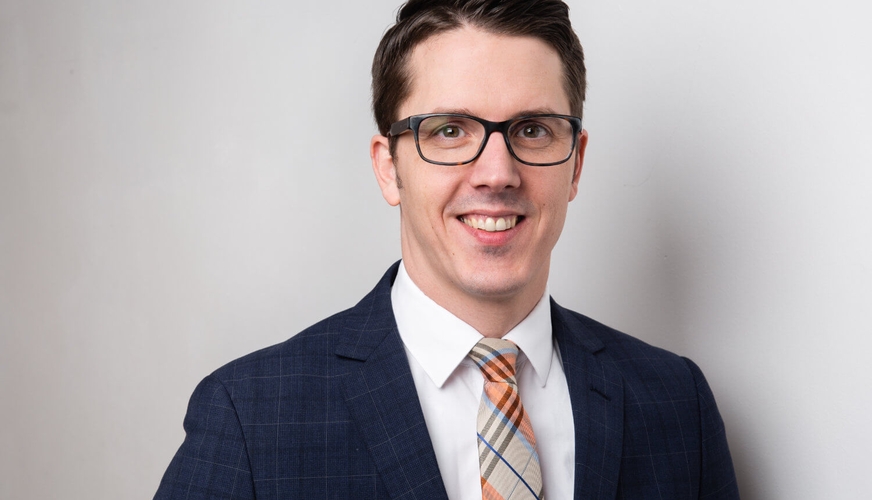 Dr Jan-Philipp Kramer
Vice-Director, Head of EU-Services
+32 280 89 947
jan.kramer@prognos.com
Go to profile
About us
Prognos – Providing Orientation.
Prognos is one of the oldest economic research centres in Europe. Founded at the University of Basel, Prognos experts have been conducting research for a wide range of clients from the public and private sectors since 1959 – politically independent, scientifically sound.
Learn more