The social integration of refugees and the integration of these people into the job market are closely related. The Munich-based Prognos team took a practical look at this and organised an application training course for young refugees on Thursday 15 November 2018.

The workshop was the second of its kind. As early as 2017, this kind of training session was taking place as part of a CSR day.

For one morning, the Prognos team, together with 13 pupils from the Munich SchlaU-Schule, simulated interview situations and gave tips on interviews in general. Carpenter, dental assistant, electrician, or retail assistant were among the preferred jobs.

Background: Only young refugees between the ages of 16 and 25 are taught at the Munich SchlaU-Schule and they work towards obtaining a state school leaving certificate. After that, they will be supported when entering the job market or when moving to an ensuing education institution.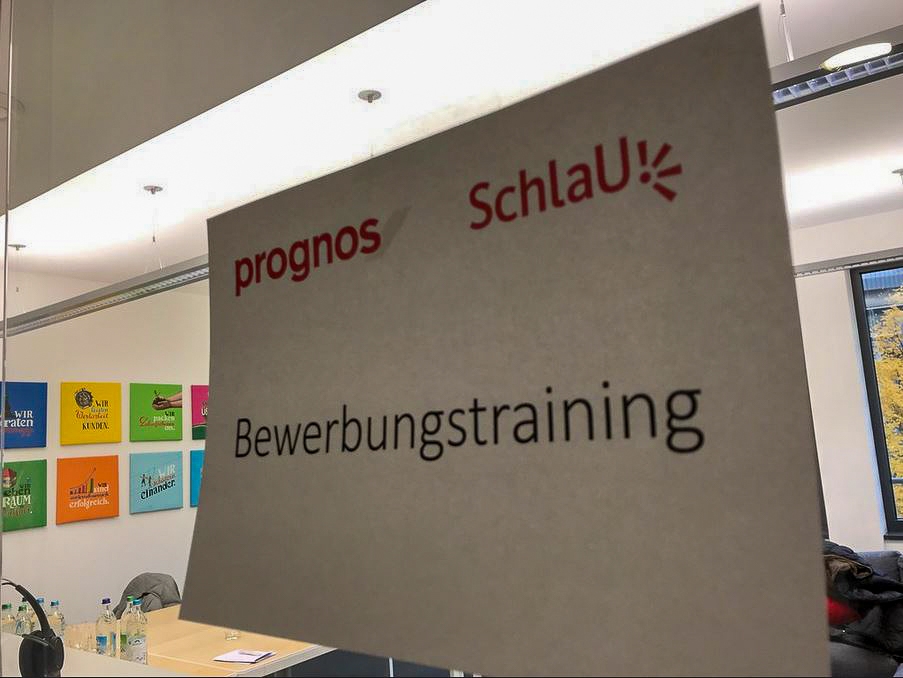 More information about our social commitment can be found here
Do you have questions?
Your contact at Prognos
About us
Prognos – Providing Orientation.
Prognos is one of the oldest economic research centres in Europe. Founded at the University of Basel, Prognos experts have been conducting research for a wide range of clients from the public and private sectors since 1959 – politically independent, scientifically sound.
Learn more