What makes us different
Our good reputation for fact-orientation and political independence now precedes us.
Many decision-makers rely on our facts and figures. Our results help determine how the economy, society, and politics develop.
We see this relevance as a great privilege – and equally, as a great responsibility. We also want to live up to this responsibility as an employer. For this reason, the following principles are not just words for us, but everyday life.
How we work together
Workmanship and independence
Substance and quality are particularly important to us. For our projects this means: We conduct careful analysis, produce durable and reliable results, and communicate them clearly and com-prehensibly. We are not committed to any ideological orientation or school of thought. With every request we have the freedom to consider whether we accept the mandate. Of course, only when we can guarantee our quality standards and when the results can be recognised by experts and the public. For us, transparency is also part of a credible and serious way of working: Each analysis is clearly labelled with who commissioned it, and which assumptions and methods were used.
True interdisciplinarity and open doors
We at Prognos are a team – closely networked across nine locations, excellently staffed with over 200 experts from a wide range of scientific disciplines, from the social, economic, and natural sciences. And: Here, everyone knows everyone, some of them for many years. Therefore, we know exactly who to consult for which project. One of our great strengths lies in personal exchange: Continuous knowledge transfer, changes of perspective, and an open-door policy, are what char-acterise our corporate culture. Not only because it makes technical sense but also because it creates great personal satisfaction.
Sustainability in everyday work
This topic is not only anchored in the range of services we offer our clients. In the company itself – and beyond – we are also committed to an environmentally conscious (working) day-to-day life across all locations. Forward-looking, future-based actions as well as social and ecological commitment, are essential components of our corporate responsibility to our employees and our clients.
In addition to an employee-oriented human resources policy, our corporate social responsibility policy primarily includes the protection of the climate and the environment. For us, the careful use of natural resources and a serious commitment on the ground are part of this responsibility. As a company committed to continuous learning, we know that the implementation of our sustainability guidelines is a continuous process and always a work in progress.
Tolerance, diversity & inclusion
We see equal opportunities as the basis of our daily work, our cooperation, and our actions. An inclusive corporate culture is just as important to us as an openness to change and new perspectives. In order to enable professional participation regardless of origin, gender identity, religion, skin colour, or physical characteristics, we strive every single day to reflect on our own actions and to break down potential barriers. This topic is supported by our AGG representatives (General Equal Treatment Act) and our women and equal opportunities representatives.
You like to be seen and heard – your impetus
At Prognos, you can be the starting point for a new innovation project, explore new ways of work-ing together with your team, participate in the "Women Together" programme, start a business yoga group, bring your dog to work and much more – how our community develops is in your hands. We are an organisation of short paths and open communication. In principle, anything is possible that is in line with your team and our entrepreneurial understanding. We are thinkers – and doers. And preferably together.
Work made easy
At Prognos, everyone gives their all. That is what our job demands. We have the highest methodological demands and are committed to our topics. That is why as an employer, we ensure that our Prognos team benefit from a comfortable working environment and attractive benefits. In addition to state-of-the-art infrastructure and equipment, we offer flexible working options – in the office, or when required, from home or on the move. We can also discuss everything from moving to another location to adjusting your workload. You can rely on us to do everything we can to ensure your satisfaction.
Our path to climate neutrality
Prognos AG aims to become climate-neutral by 2035. Our sustainability team has identified the CO2 emissions we currently produce. As a result, measures are continuously being developed to avoid, reduce, or compensate when there is no other option.
Feel free to contact us.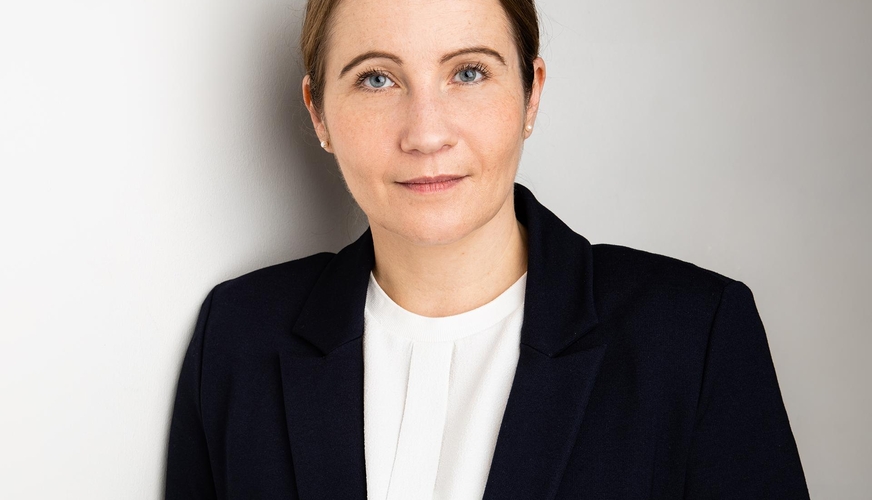 Melanie Nogossek
Head of HR/Recruiting
+49 211 913 16 102
melanie.nogossek@prognos.com
Go to profile