According to their scientific background, Prognos supports young scientists in Germany and sponsors a German scholarship at the University of Wuppertal in the academic year 2018/2019.

At a ceremony in November 2018, Prognos Director Jochen Hoffmeister formally presented our scholarship holder, awarded the prize in their 3rd semester of mathematics and computer science, with their certificate. In addition, the student will be given the opportunity to spend a day exploring the diverse topics and working methods of Prognos AG.

The study funding came about as a result of Prof. Dr Hanno Gottschalk of the Bergische Universität Wuppertal's invitation to the annual Prognos company meeting in June 2018. As compensation for his lecture on artificial intelligence, the professor suggested offering a scholarship at his university.

Background: German Scholarship yearly awards about 25,000 students nationwide for special university achievements and social commitment. The grant runs for one year and is financed 50% by a sponsor and 50% by the Federal Government and the Federal Ministry of Education and Research. In the academic year 2018/2019, a total of 151 scholarship holders from a wide variety of disciplines will be supported at the University of Wuppertal.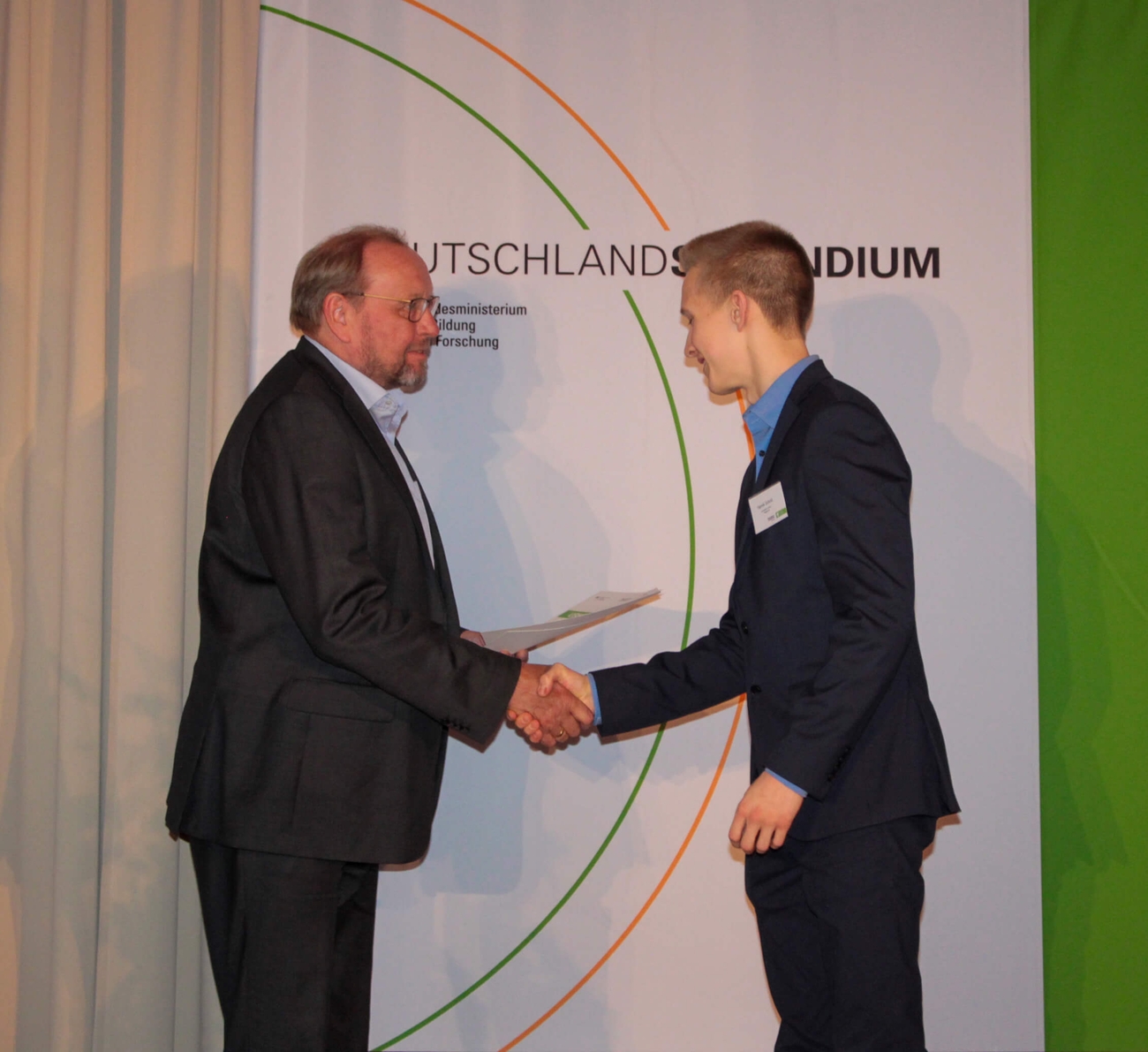 More information about our social commitment can be found here
Do you have questions?
Your contact at Prognos
About us
Prognos – Providing Orientation.
Prognos is one of the oldest economic research centres in Europe. Founded at the University of Basel, Prognos experts have been conducting research for a wide range of clients from the public and private sectors since 1959 – politically independent, scientifically sound.
Learn more